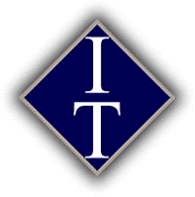 Department of Information Technologies
Faculty of Mathematics and Informatics
University of Sofia

P.B. 48; 5, J. Bouchier; Sofia 1164; Bulgaria
Tel: +359-2-6256 563, tel./fax: +359-2-656157
http://www-it.fmi.uni-sofia.bg/






Traian Iliev
E-mail: t_iliev@fmi.uni-sofia.bg
Education:
1991 - 1997 MSc of Informatics, Sofia University, Bulgaria.
Specialization: Artificial Intelligence
MSc Thesis: "Opportunities for Application of Case-Based Reasoning to the Area of ITS"
Current Position:
Senior Assistant Professor
Teaching Experience (Courses):
Multi-agent Systems with Distributed Artificial Intelligence
Object-Oriented Analysis and Design using UML
Information and Communication Technologies


Multimedia Technologies


Decision Support Systems


Fields of Research:
Object-oriented Technology
Multi-agent Architectures for Distributed Computing
Adaptive Intelligent Agents and Multi-agent Interaction
Interface Agents and User Modelling
DSP and NNs for Speech Recognition
Case-Based Reasoning
Participation in Research Projects:
January 2001, June-August 2001 in Saarbrucken, Germany - Joint research project with the University of Saarland: "Subword Unit Modeling and Trajectory Based Speech Recognition" (Key technologies: SNNS, Perl)
October 2000 till now - Technical coordinator of ARCADE (Architecture for Reusable Courseware Authoring and Delivery - http://arcade.fmi.uni-sofia.bg:8080/arcade/index.jsp) - a distance education project developed by Department of IT in Sofia University (Key technologies: UML, Java, JSP, JDBC, XML)
European Projects:
5 FP IST Project "DIOGENE: A Training Web Broker for ICT Professionals" - http://www.diogene.org/
INCO COPERNICUS Project No. 977041 Mall2000: Mall for Online Business beyond the Year 2000 - http://www.we-trade.org
INCO-Copernicus Project PL961125 under EC Directorate General XXIII: Intelligent Learning Environment for Course Telematics - INTELLECT - http://www-it.fmi.uni-sofia.bg/intellect/
Principal Publications:
Iliev, T.(2003): Intelligent Agents - Distinctive Features and Applications. Submitted for publication.

Bontchev B., Iliev, T. (2003). ARCADE - a Web-based Authoring and Delivery Platform for Distance Education, Proc. of 1st Balkan Conference on Informatics - BCI'2003, Thessaloniki, Greece, November 21-23, 2003.

Iliev, T., Ontology Based Multi-Agent Architecture for Adaptive Courseware Delivery, Int. Workshop on Interactive Computer-aided Learning ICL'2003, Villach, Austria, September 24-26, 2003.

Iliev, T., Bontchev B.,(2003). Adaptive E-Learning with ARCADE. Proc. of MASSEE'2003 Conference, Borovetz, Bulgaria, September 15-21, 2003.

Vladinova, L.; Petrov, M.; Iliev, T. (2003): Assessing Students' Performance in Distance Education Courses. In: Computer Systems and Technologies International Conference CompSysTech'2003, Sofia, June 19-20, 2003

Iliev, T. (2003): Basic standards and specifications in the area of distance education and their application in the system ARCADE. In: Proceedings of New Technologies in Education and Professional Learning Conference, Sofia, May 16-17, 2003 (In Bulgarian)

Aleksieva, A. ,Vladinova L., Iliev T. (2002). ARCADE - Software Architecture for Web-based Education, in Proceedings of Next Generation Network Technologies International Workshop, Rousse, October 11-12, 2002, 5th framework programme of the EC project "Centre of Excellence BIS-21"

Dicheva, D., Iliev, T. (1999). Handling the Diversity in a Reactive Microworld: A Case-Based Approach, International Journal for Continuing Engineering Education and Life-long Learning, Vol. 9, No. 2, 1999.

Iliev T., Dicheva D. (1997). MYCROFT-CBR: A Case-Based Debugger for Simple Logo Programs. In: Brna P. & Dicheva D. (Eds) Proceedings of the Eighth International PEG Conference "Meeting the Challenge of the New Technologies", Sozopol, Bulgaria, pp. 396-397.